LUCKYNANO
VERSION 1.75 (2019.08.17)
Navigating through the website now changes the tab/window name in the browser.
More back-end and front-end advancements toward version 2.0.


VERSION 1.71 (2019.08.10)
Fix for navigation using Back and Forward browser buttons.
Small front-end changes for an easier transition to version 2.0.
Please notify administrators of any unusual issue with fonts after this update.
More back-end advancements toward version 2.0.


VERSION 1.7 (2019.08.03)
Laying the groundwork for the implementation of version 2.0.


VERSION 1.61 (2019.07.13)
Lottery rounds now end at 8pm CET/CEST (server time).
Adjustments to the distribution of the Lottery prize pools.
Tiny front-end changes around Lottery.


VERSION 1.6 (2019.07.12)
The LUCKYNANO representative is now running v19 of the NANO protocol.
Small tweaks to the communication between the website and the node for deposits and withdrawals.


VERSION 1.55 (2019.07.03)
Changed max username length to 11 characters in the database. If you encounter any issue due to a longer username, please contact our support.


VERSION 1.54 (2019.06.01)
Hotfix to prevent publication of blank messages.


VERSION 1.53 (2019.05.16)
Hotfix for a bug in that would make Dice and Roulette crash after 2,000 games were played.


VERSION 1.52 (2019.05.06)
Chat Lottery indicates how many tickets you have when you obtain one.
Dice will not allow negative profit bets anymore.


VERSION 1.51 (2019.04.30)
Chat Lottery was updated to be more self-explanatory.


VERSION 1.5 (2019.04.28)
Everyone, we have an announcement to make!

The Lottery mini-game is now available for you to win some extra chips, just by chatting with other players. Send a message every hour to get a new ticket and increase your chances to win a prize!

You can access info about the current lottery by typing the command /lottery directly in the chat.

If enough participants have joined the lottery, prizes will be distributed at 11pm UTC every day. Otherwise, the prize will be increased by
5 per day.

Enjoy! :-)


VERSION 1.36 (2019.04.21)
Logging in with new credentials will now trigger any browser built-in password manager.


VERSION 1.35 (2019.04.20)
Socket.io communication code refactored with local Node.js modules.
xrb_ addresses are a thing of the past, LUCKYNANO will now only display nano_ prefixes.
No worries though, if you withdraw to an address in xrb_, it will be automatically converted to nano_.

VERSION 1.33 (2019.04.14)
Main server-side code refactored with local Node.js modules.


VERSION 1.32 (2019.04.07)
First step toward refactoring server-side code using local Node.js modules.


VERSION 1.31 (2019.04.06)
Fixed an issue that would prevent old skeuomorphic button animations from loading properly.
Made it easier for free users to know when their next withdrawal will be available.
Changed a few icons.


VERSION 1.3 (2019.04.05)
The era of flat design is back. Gee, that v0.6 feeling...
Animations were accelerated a bit.
Windows appear at the center of the screen and get a darker look.
Minor front-end changes.


VERSION 1.2 (2019.03.03)
The NANO node is now in version 18.
The NANO node was moved to newer, more powerful servers to better handle any charge on the network.


VERSION 1.11 (2019.02.19)
Chat commands are back on LUCKYNANO! We'll start little, with just one basic command: /me.
The main purpose of it is to give a special color to your messages, just like if they were server messages.
Officially, the command will be known as "Custom emote".
More chat commands will be pushed later on. You can access the full list by typing /help in the chat.
Junior, our beloved bot, is also back in the chat! It'll be pleased to announce big gains for players to brag about them.


VERSION 1.1 (2019.02.18)
Withdrawal minimum is now as low as
0.000001! You can basically withdraw funds as soon as you claim from the faucet.
As a compensatory measure against duplicate accounts, players must now wait 24h between withdrawals, unless they play a game with Chips.


VERSION 1.08 (2019.02.09)
In Golden Slots, a new Settings menu has been added.
In Golden Slots, it is now possible to choose whether to use Silver tickets or not when available. If disabled, the option lets the player use their Chips directly even if they claim from the faucet.
Many thanks to @Grisou for the feature request.


VERSION 1.076 (2019.02.02)
Our node is fully restored. It was subject to a very scarce bug where the database would exponentially grow until there was no space left on the drive, then making it crash.
The distribution of deposit addresses is now slightly different to make it more robust, faster, and easier to maintain.


VERSION 1.075 (2019.01.31)
Slightly changed how the account balance is retrieved upon a page refresh or when opening a session.


VERSION 1.074 (2019.01.26)
Optimization and bug fixes in Golden Slots.


VERSION 1.073 (2019.01.25)
Re-added some CSS shadows for the interface to look classy. :-)
Slight design changes.


VERSION 1.072 (2019.01.24)
Update of the library in charge of the website animations.
Slight animation and design changes.


VERSION 1.071 (2019.01.23)
Minor design changes.


VERSION 1.07 (2019.01.16)
New feature in Golden Slots! SCATTER symbols may spread across the reels... And multiply your gains. ;-)
In Golden Slots, the house edge is 15% narrower.


VERSION 1.061 (2019.01.08)
Paylines and additional info was added to Golden Slots to better explain how gains work.
Many thanks to @adamintx for the request.
In Poker, a bug with the UI was fixed to better reflect the current Freeroll Tournaments Policy.


VERSION 1.06 (2019.01.04)
In Poker, joining a table now always shows the player as the central one.
Later on, a new option might let the player activate/deactivate it at will.
Many thanks to @DSabonis for the feature request.
Please be sure to report any bug related to this critical game engine modification.


VERSION 1.051 (2019.01.03)
Happy new year ! ;-)
In Poker, a few bugs around rank calculation were fixed.


VERSION 1.05 (2018.12.30)
A full chart of winning combos is now available in Golden Slots. Click on to display it.
In Roulette, the color of the drawn numbers in now displayed in the history.
In Poker tournaments, fixed a bug where in some conditions, players ranks were incorrect.
Minor graphical changes and bug fixes in Roulette, Dice and Poker.


VERSION 1.044 (2018.12.28)
A notification bubble is now displayed when you can claim from the faucet.
In Golden Slots, a bug was fixed were when running out of tokens to play, the STOP button would still be displayed if Autoplay had been activated.
In Poker, a bug was fixed where a button was not displayed in the correct color.
The custom scrollbar used for the chat box was de-activated, due to an unpredictable bug in the scrolling mechanism.


VERSION 1.043 (2018.11.23)
In Poker tournaments, an error message is now displayed when the user tries to sit while late entry is disabled.


VERSION 1.042 (2018.11.06)
An issue with the password recovery process was fixed.
Expiry time of password recovery links was adjusted.


VERSION 1.041 (2018.09.25)
The number of available Poker tables was adjusted.
Poker Frenzy (Freeroll) is not an event anymore, but a permanent table until further notice.
Time between Poker Frenzy tournaments was adjusted to let more people in.


VERSION 1.04 (2018.09.23)
Games
Dice get shortcuts to multiply or divide your current bet per 2.
Dice Jackpot rewards with Chips instead of Nano.
Small user-side bugs fixed in Dice and Roulette.
Website
The Deposit Nano window features a QR Code that represents the deposit address.
Click/Tap your deposit address to copy it to clipboard.


VERSION 1.031 (2018.09.22)
Small design changes for better overall performance.


VERSION 1.03 (2018.08.26)
Removed all CSS shadows for better animation performance.
Replaced nano_ with xrb_ in deposit addresses, for better compatibility with old services like Binance.

VERSION 1.02 (2018.08.17)
In some rare cases, withdrawals can fail due to bad network conditions or a node issue. Until now, such transactions would be displayed as pending on the website, and require human intervention.
An algorithm was implemented, that checks and retries such transactions indefinitely, until they finally succeed.
Enjoy the even more reliable and instant payment system ! :-)

VERSION 1.01 (2018.08.15)
Poker synchronizes much better with the server, thus eliminating tiny lags.
Dice and Roulette display both winnings and profit for a clearer understanding of game results.
Dice help is available.
The Help section has been updated with info about LUCKYNANO and on how games are provably fair.
Contextual links to the help section were added around the website.
Small updates to loading animations.

VERSION 1.0 RC2 (2018.07.30)
A critical issue that led to unexpected exponential wins in Golden Slots was corrected. Players' balances that profited from the exploit were restored to their original state. Thank you for your understanding.
Caching of the website content is now activated for dramatically faster load speeds.

VERSION 1.0 RC1 (2018.07.30)
Complete re-design, because... Why so serious ?
A whole new webapp, optimized for mobiles.
New game: Golden Slots
Dynamic content is delivered through sockets, for a smoother experience.
Seamless payment system: now as simple as sending ;-)
nano_ is now the default prefix for addresses on the website.
Every user now has a personal LuckyNano account address that will be used for deposits, and will never change.
The algorithm behind games now pre-calculates a random seed, and 500 SHA256 game hashes deriving from each other at a time, for an ultimate provably fair experience.
Dice system update: decimal and up to 100x Payout.
A live feed of every users' Dice rolls is now displayed. Race to Jackpot is on!
A live feed of every users' Roulette spins is now displayed.
Silver tickets : Get free spins for Golden Slots every 90 seconds and win actual NANO !

LOGIN
BUY / SELL CHIPS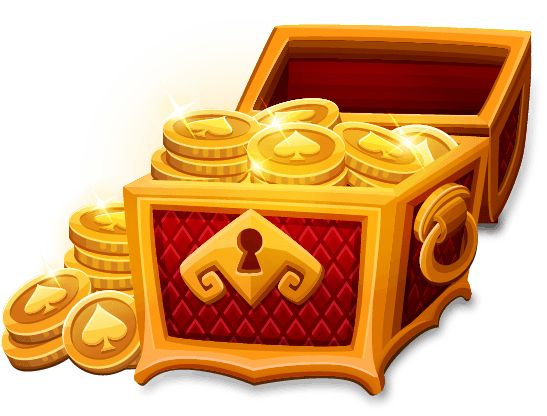 1
...
Buy
DEPOSIT NANO
Your deposit address is the following:
Loading...
Send Nano (min.
-
) for your account to be credited.
This address is linked to your account
for the next 24h
. You can safely send funds at any time, even when offline. Whenever you log back in, please re-open this window to confirm all pending deposits.
WITHDRAW NANO
FAUCET
Use our faucet to get Silver Tickets,
play Golden Slots and
get free
!
You currently own
...
.
.../...
have accumulated over time.